A Blog by Carnegie Learning
We're here to change the conversation to focus on what has been proven to work.
It's Time to Get Real
There's an elephant in the room with respect to math learning. The traditional approach just isn't working for our students. Other publishers don't want to talk about it, but we're not your typical publisher. We're here to change the conversation to focus on what has been proven to work.
We believe:
it's our responsibility to develop students into creative problem solvers, critical thinkers, life-long learners and more capable adults.
better math education moves beyond memorizing equations or performing well on tests, towards deep conceptual learning that supports ongoing growth and continued development.
all students can learn math the right way — really learn and understand it more deeply — when teachers believe in them, expect them to participate, and encourage them to own their learning.
If you believe that too, then it's time to take action. Our team works tirelessly to provide a comprehensive blended solution that has been proven effective by third party research and Highly ranked #1 by EdReports. We would love to partner with you to transform math learning for your students.
Author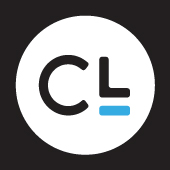 Carnegie Learning is a comprehensive, dynamic and progressive learning technology company. Advocating a belief in teaching and determination to help students develop as learners and thinkers, Carnegie Learning is seeking to re-define the role of technology across the K-12 landscape. Its STEM division delivers: research-proven mathematics curriculum and the MATHia® platform for grades 6-12; project-based digital solutions for computer science; and best-in-class K-12 professional learning services. Its EMC School division offers blended learning solutions for world languages, literature, and language arts.
Explore more related to this author
You May Like