A Blog by Carnegie Learning
Second stop: Atlanta, Georgia
The Movement is on the move! First we went to Brockton Public Schools in Massachusetts to celebrate their teachers with some LONG + LIVE + MATH goodies and ice cream.
Our second stop on the LONG + LIVE + MATH Tour was at Martin Luther King Jr. Middle School in Atlanta, Georgia. We had an amazing time meeting the passionate teachers there and welcoming them into the LONG + LIVE + MATH Movement. They even shared their goals for the school year.

Can you guess where we're going next? Make sure you join the LONG + LIVE + MATH Movement to find out.
Author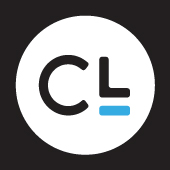 Carnegie Learning is a comprehensive, dynamic and progressive learning technology company. Advocating a belief in teaching and determination to help students develop as learners and thinkers, Carnegie Learning is seeking to re-define the role of technology across the K-12 landscape. Its STEM division delivers: research-proven mathematics curriculum and the MATHia® platform for grades 6-12; project-based digital solutions for computer science; and best-in-class K-12 professional learning services. Its EMC School division offers blended learning solutions for world languages, literature, and language arts.
Explore more related to this author
You May Like