A Blog by Carnegie Learning
Back to Blog
Join Us at LONG + LIVE + MATH: The National Institute This Year
Attendees leave refreshed, excited, energized and equipped to make a difference.
LONG + LIVE + MATH: The National Institute brings together math educators and leaders from all over the U.S. to learn, connect and grow together. This summer, we'll be in the beautiful Bonita Springs, Florida with a brand new agenda and some exciting new updates, including:
Sessions that focus on implementing Carnegie Learning materials (for both new teachers and advanced)
Sessions for teachers who aren't using our materials
New sessions focusing on collaboration, questioning, and discourse
Multiple sessions about creating access for ALL students, including ELL and Special Education
Extended coaching session for math coaches (two blocks instead of one!)
Higher frequency of popular sessions (per your feedback!)
Not only that, but we have some very exciting featured speakers who would like to see you there:
Author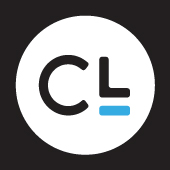 Carnegie Learning is a comprehensive, dynamic and progressive learning technology company. Advocating a belief in teaching and determination to help students develop as learners and thinkers, Carnegie Learning is seeking to re-define the role of technology across the K-12 landscape. Its STEM division delivers: research-proven mathematics curriculum and the MATHia® platform for grades 6-12; project-based digital solutions for computer science; and best-in-class K-12 professional learning services. Its EMC School division offers blended learning solutions for world languages, literature, and language arts.
Explore more related to this author
You May Like